Passionate about
Graphic Design
Spend time using
different materials and softwares
Play the
Sax
Hi I'm Fran, a graphic designer focused on creating digital and printable products.
I've have over 15 years of experience working in the field of design – initially in graphic design; working on projects ranging from print, books, and branding image, and over time working on digital design projects and social media.
The creation of graphics for advertising, contents, and packaging combining the user-experience and visual design is a particularly exciting area of focus.
I also have a background in art that allows me to implement my artistic trait with digital composition with an eye for details.
I am currently working on projects as a free lancer creating books, eBooks, flyers, posters, business cards and logos while actively learning video editing and animation.
My last corporate experience was creating digital images and logos for a sport clothing brand.
Graduate in Visual FX at NEMO Academy in Florence (Italy), hold a Bachelor of Design from the Polytechnic of Turin (Italy) in Architecture, design program.
Outside of design I like to work with fabric, learn how to build things using tools and any kind of materials.
I spend time learning new languages, a process that fascinates me and help me better understand different cultures.
My passions are watching movies and tv series, pole fitness and learn how to play the sax.
I am Italian and live in Hamilton, New Zealand, with my partner.
Read more on my resume.
See my portfolio.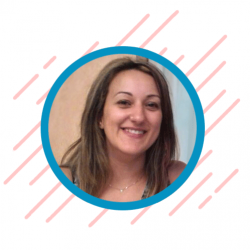 passionate about animation, have a look at my latest video on youtube