MISSION
Jacinta Chaminade is a writer, musician, and professor. She contacted me for the layout of book and ebook with her original play: Artichoke Soup.
CASE STUDY
Both book and ebook needs to respect the format of the script, initially we talked about adding the original music related to this play directly in the ebook, eventually she decided not to add sounds to avoid distraction to the reader.
MY WORK
This job was pretty straight forward, once decided the size for the paperback and the contents, my work is to create the right layout, choose the lettering and arrange the pages accordingly.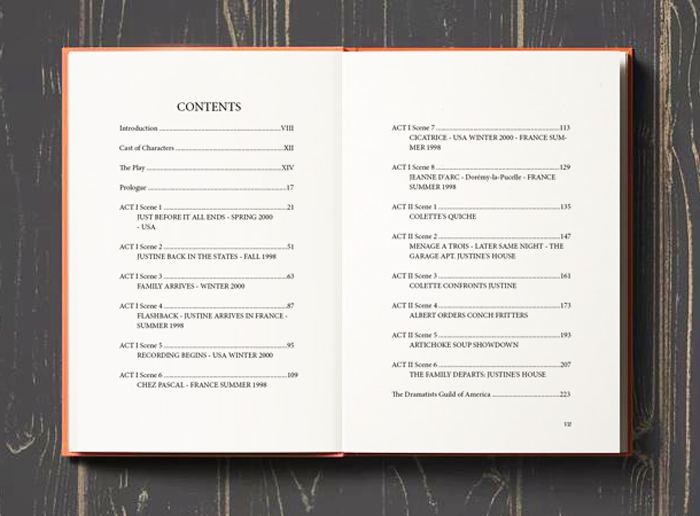 The editing of a book is something that I personally enjoy, although it could seems that every design is the same, it actually requires imagination to let it become something unique, like adding fancy fonts or a theme to every chapters, playing with images and text. In this phase I usually go back and forth with the client, proposing ideas to allow feedback and requests that help develop new concepts that none of us thought in the beginning of the project.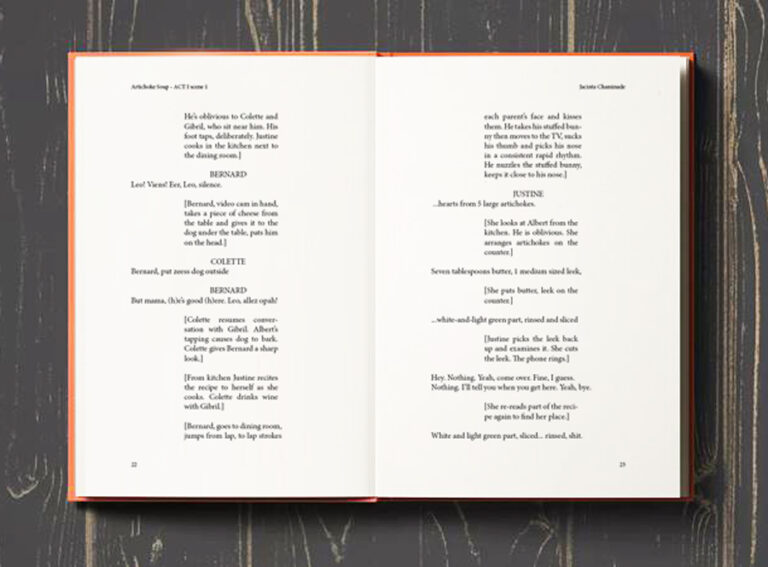 Once the paperback version of the book is in place, I like to create an unique cover.  That usually require an understanding of the author's line of communication and if is a publisher, many aspect needs to be taken in consideration, such as maintaining an existing design or respecting guidelines already in place for a serie. In this case the author want to use the same cover she has on the accompanied album and my work is to create something around that request.  We decided to use the same palette of colours in the front image and made the text pop up from the darkness of the shades selected.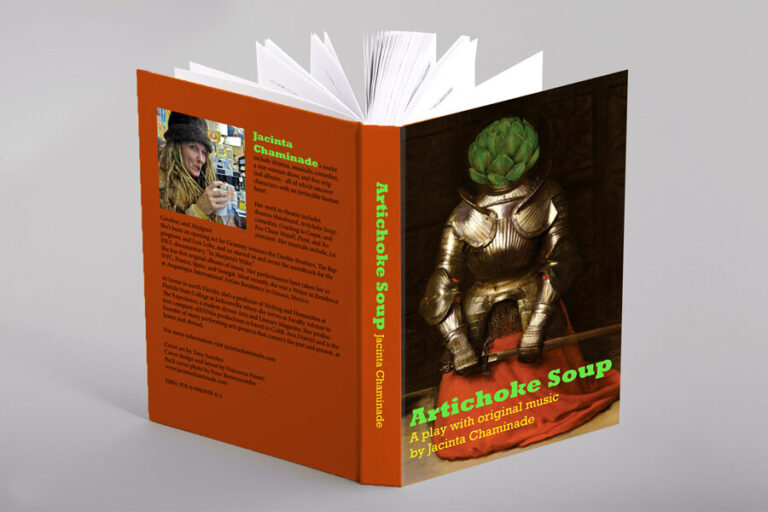 When creating an ebook there are rules to respect, in order to make a file to be read from any device and that freedom applied when making the book layout decrease. That doesn't mean the result will be less appealing and there are many ways to create an ebook with character. In the case of Artichoke Soup I was able to give it the same structure of a play script as requested. We also inserted links, TOC and images.
IMPACT
Both version are available on
Amazon
and I am currently working with the author to publish a series and an illustrated book with the songs included in Artichoke Soup.