Mission
International Study Solutions is an education agency based in Australia with the main objective of helping foreign student enrolling in schools and providing additional customized help in managing accommodation, travel booking, insurance, translation documents and find migration agent to support the request for the proper visa, before leaving their country and while abroad.
Case study
Since is based in Australia, when they approached me, the company already had a logo for the Australian branch: Australianboard.com. The objective was to create similar logos for the new launch of NewZealandboard.com. The request was to maintain same font and big lines style, use a gradient for the colors and when possible integrate the main logo of the Company (International Study Solutions).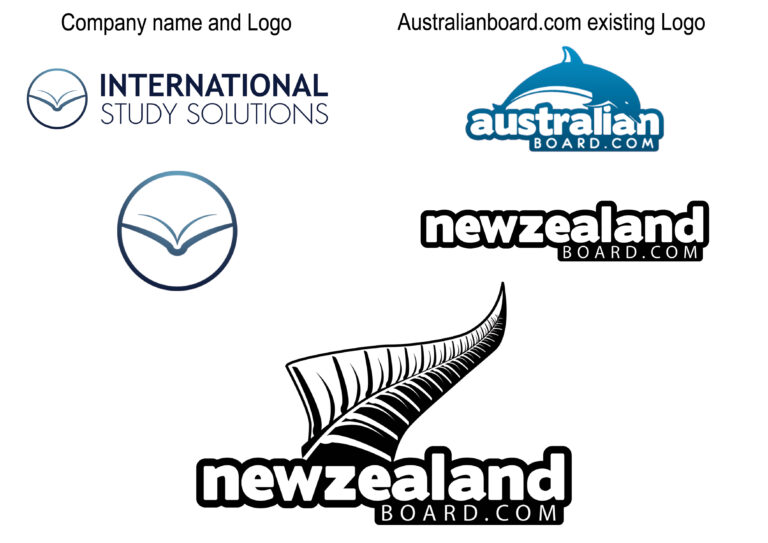 Initially the client asked to try combining the New Zealand flag with the logo, my first approach was to use the silver fern in order to mix the Company logo with the graph of the New Zealand Board one and it was an immediate success and after several draft the final logo is approved.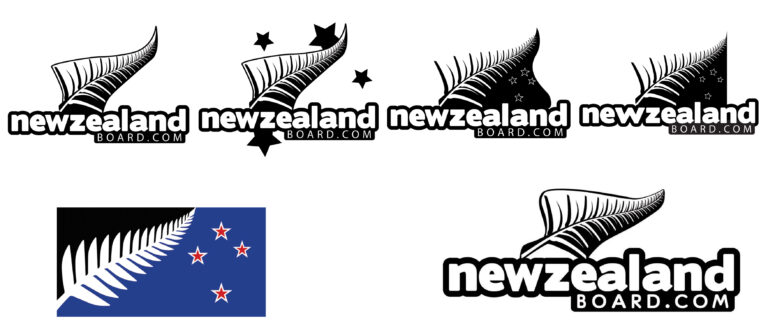 Is proceeded with the choose of color swatches, using the existing logos and the Country colors, which are not the same on the flag but they were the major choice in the entries submitted to the Government during the contest for the design of the new flag in 2016.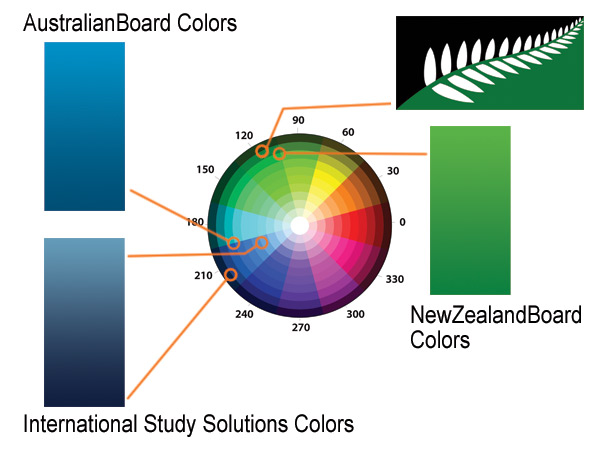 Inpact
After delivering the New Zealand Board logo, the Company assigned me the design of the other logos: Americanboard.com and Canadianboard.com.