Mission
Radio Faro is a talk show podcast with guests, streaming on different platforms. The programming on Radio Faro is a mixture of music selected from classics of pop and rock music, both Italian and international. Talk shows are fun and involving guests mocked and joke with the hosts. The client ask for a logo able to represent the chosen name but with a unique and clean, adaptable to different platforms or images for social media. The logo must be iconic and adaptable to the schedule proposed, as currently there is only one show but the goal is to expand the programming to other genres, even more serious ones.
Case study
After some initial ideas exchanges we had established some thoughts about the style for the logo and the requirement was that the logo should use a separate graphic element along with the printed name, I had creative freedom. Examples of some previous design of a lighthouse (translate for Faro) were submitted. Is chosen to elaborate a logo resembling the 70's music posters image style and I decided to create an unique font, which I have tried to integrate in multiple ways with the drawing of the lighthouse.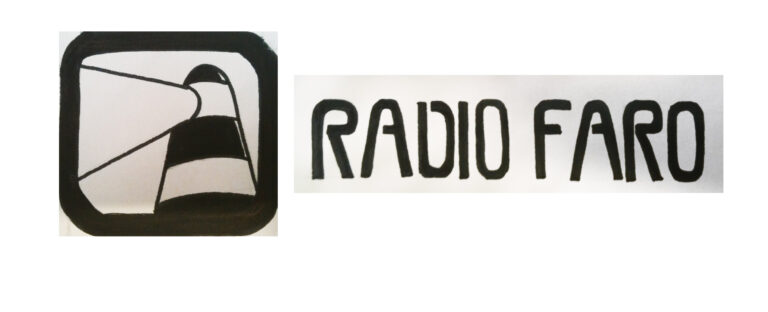 My work
Starting from the sketch, different options were created in black and white, using Adobe Illustrator and since the client became attached to the choice of gradient, is choose to keep it for the brand identity too. The winner has the graph of the lighthouse and the title under it, with the variants made for round and square profile images.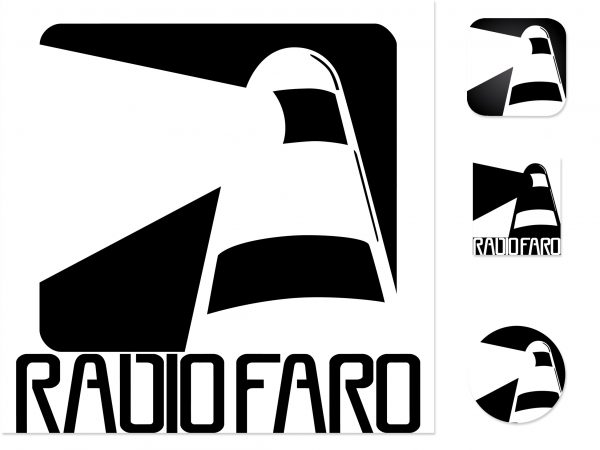 Impact
The result for Radio Faro logo is a symbol easily recognizable by its users, because distinguishable by the presence of an iconic image, clear lines and black and white colors.